Since the start of 2020, you've probably heard and learned more acronyms than ever before. Medicine, chemistry, computer science, the military, and government use acronyms- abbreviations formed from the initial letters of words to create new words. Acronyms make it easier to write and say complicated names. But in medicine, sometimes they represent serious and dangerous diseases-
MI-myocardial infarction, heart attack
CVA-cerebrovascular accident, stroke
DM-diabetes mellitus
HIV-AIDS-human immodeficiency virus-acquired immundeficiency syndrome
SARS-CoV-sudden accute respiratory syndrome (due to coronavirus )
SARS-CoV-2 sudden accute respiratory syndrome(due to coronavirus 2)
SARS-CoV-2
In an online article on March 3, 2020 , three physicians from Johns Hopkins School of Public Health reported a December 2019 outbreak of viral pneumonia in Wuhan China, a city of several million people, a place I had never heard of. Scientists determined they were infected with a novel (new) coronavirus which they called SARS-CoV-2, which was soon shortened to COVID-19-corona virus disease 2019. The World Health Organization, WHO, declared this a Public Health Emergency of International Concern. The authors concluded
it is clear now that COVID-19 will spread widely in the world, including in the U.S….health care and public health systems need to move quickly forward in their efforts to be ready to confront this disease around the country

Drs. Adalja, Toner, Inglesby,March 3, 2020, JAMA, The Journal of the American Medical Association

I don't remember if I had seen that article, but I had been reading about COVID-19 on several medical websites. On March 5, 2020 I spoke at my local DAR–Daughters of the American Revolution-meeting as chair of the Women's Issues Committee, which focuses on family, career, and health. By mid April when I looked back at my notes , I was stunned to realize how much had happened and how much our lives had changed in a mere 6 weeks. Here's what I reported to the group that day.
What I told DAR about COVID-19
Our country and the world are confronting a new and serious health challenge which just a few weeks ago we knew little about but are learning more every day- the COVID-19 disease outbreak. This crisis presents a unique opportunity for us as citizens to watch the private and the public healthcare sectors work together to control and contain the spread of this disease.
The public health response is coordinated by President Donald Trump –POTUS-and the U.S. Department of Health and Human Services (HHS). The Secretary of Health and Human Services, Alex Azar ,serves in the President's cabinet.
"effective Health and Human Services"
The mission of the U.S. Department of Health and Human Services (HHS) is
"to enhance and protect the health and well-being of all Americans by providing for effective health and human services and by advances in the sciences underlying medicine, public health, and social services."
The Constitution doesn't mention health or medical care but maybe the department's creation was inspired by the preamble to the Constitution which pledges to "promote the general welfare."
In terms of spending, HHS is now the largest government agency, surpassing even the Department of Defense-DoD. The 2121 budget proposal includes $94.5 billion in discretionary funds and $1.3 trillion in mandatory funding for HHS. (This was prior to the 2020 COVID-19 response.)
This HHS budget funds multiple agencies including
CMS- Centers for Medicare and Medicaid
ACA- the Health Insurance Marketplace for the Affordable Care Act
FDA-the Food and Drug Administration
IHS- the Indian Health Service
NIH, the National Institutes of Health, which includes the National Institute of Allergy and Infectious Disease (NIAID) directed by Dr. Anthony Fauci
Head Start and other services to children
Services to disabled and elderly people
Mental health and substance abuse programs
USPHS- the US Public Health Service including the Surgeon General (OSG)
CDC-the Centers for Disease Control and Prevention
The CDC's mission is
"to work 24/7 to protect America from health, safety and security threats, both foreign and in the U.S."
The Communicable Disease Center (CDC) opened on one floor of a small building in Atlanta Georgia in 1946, with a simple yet challenging mission: prevent malaria from spreading across the nation, from the southern states, the heart of the malaria zone.
With a budget of $10 million and 400 employees, the agency acquired trucks, sprayers, and shovels to wage war on mosquitoes, whose bite transmits malaria.
CDC Founder Dr. Joseph Mountin advocated for public health issues and for CDC to extend its responsibilities to other communicable diseases. He was a visionary public health leader with high hopes for this small and insignificant branch of the Public Health Service.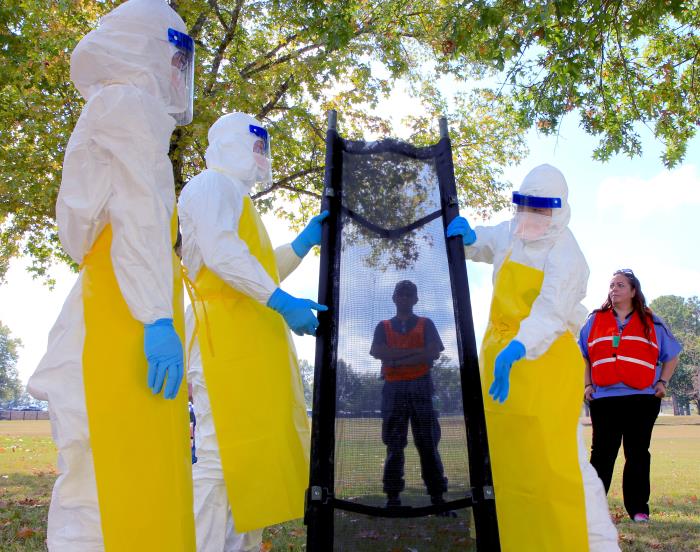 In 1947, CDC paid Emory University $10 for 15 acres of land in Atlanta that now serves as CDC headquarters. Since then, its focus has expanded to include all communicable diseases, safety, traveler's health, environmental health issues, prevention of chronic diseases, and to provide practical help to state health departments when requested.
The CDC and COVID-19
Since February 15, 2020, led by Director Dr. Robert Redfield, the CDC has been studying, monitoring, researching, and reporting the status of the SARS-CoV-2 virus and the disease that apparently first entered the U.S. in January 2020, COVID-19. Both the general public, health care professionals, and government officials depend on the agency for up-to-date and accurate information.
Knowledge about COVID-19 grows and changes daily, and what we thought was true yesterday may be far different tomorrow. I have never seen the medical community acquire and apply knowledge about a disease process so quickly in the 42 years I have been in healthcare.
Dr. Mountin and the other professionals who started out with the goal of eliminating the threat of malaria likely never imagined that their future colleagues would face such a formidable foe. The $10 spent on a plot of land in Atlanta is proving to be one of the best investments our country has made.
exploring the HEART of public health
Dr Aletha