Did you know that reading books can help you be more creative, more successful, and add years to your life? Well, it can, according to this article
I chose several book sites as affiliates for this blog- because I like to read, I believe reading is important, and I hope my readers do also. Even though I write for the internet, I think books and other printed media are valuable.
I have reviewed several books for this blog but in this post I share some others that I have heard of and think sound worthy of considering. I haven't read them yet, but if you have or do read them, please write me and tell me what you think. I'll share it with my other readers (anonymously if you prefer).
These book links are affiliate links- but if you want to borrow them from your local library that's fine, I borrow books also. If you do make a purchase, you will be supporting the work of this blog- to spread the HEART of health throughout the world. Thank you!
by  T. Colin Campbell, PH.D and Thomas Campbell, M.D.
The science is clear. The results are unmistakable.
You can dramatically reduce your risk of cancer, heart disease, and diabetes just by changing your diet.
More than thirty years ago, nutrition researcher T. Colin Campbell and his team at Cornell, in partnership with teams in China and England, embarked upon the China Study, the most comprehensive study ever undertaken of the relationship between diet and the risk of developing disease. What they found when combined with findings in Colin's laboratory, opened their eyes to the dangers of a diet high in animal protein and the unparalleled health benefits of a whole foods, plant-based diet.
In 2005, Colin and his son Tom, now a physician, shared those findings with the world in The China Study, hailed as one of the most important books about diet and health ever written.
Featuring brand new content, this heavily expanded edition of Colin and Tom's groundbreaking book includes the latest undeniable evidence of the power of a plant-based diet, plus updated information about the changing medical system and how patients stand to benefit from a surging interest in plant-based nutrition.

by Lisa Belkin
"A powerful, true story of life and death in a major metropolitan hospital…Harrowing… An important book."
THE NEW YORK TIMES
"What is life worth? And what is a life worth living?
At a time when America faces vital choices about the future of its health care, former NEW YORK TIMES correspondent Lisa Belkin takes a powerful and poignant look at the inner workings of Hermann Hospital in Houston, Texas, telling the remarkable, real-life stories of the doctors, patients, families, and hospital administrators who must ask–and ultimately answer–the most profound and heart-rending questions about life and death."
by  Brittany Gibbons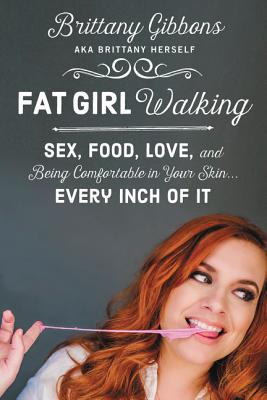 "Fat Girl Walking isn't a diet book. It isn't one of those former fat people memoirs about how someone battled, and won, in the fight against fat.
Brittany doesn't lose all the weight and reveal the happy, skinny girl that's been hiding inside her. Instead, she reminds us that being chubby doesn't mean you'll end up alone, unhappy, or the subject of a cable medical show. What's important is learning to love your shape.
With her infectious humor and soul-baring honesty, Fat Girl Walking reveals a life full of the same heartbreak, joy, oddity, awkwardness, and wonder as anyone else's. Just with better snacks."
by 
"Dr. Bessel van der Kolk, one of the world's foremost experts on trauma, has spent over three decades working with survivors.
In The Body Keeps the Score, he uses recent scientific advances to show how trauma literally reshapes both body and brain, compromising sufferers' capacities for pleasure, engagement, self-control, and trust.
He explores innovative treatments—from neurofeedback and meditation to sports, drama, and yoga—that offer new paths to recovery by activating the brain's natural neuroplasticity. Based on Dr. van der Kolk's own research and that of other leading specialists, The Body Keeps the Score exposes the tremendous power of our relationships both to hurt and to heal—and offers new hope for reclaiming lives."
In case you missed it, here is my guest post about how reading changed my life.
How have books changed yours?
Thanks for reading Watercress Words. Please share, follow, and support this blog  as we explore and share the HEART of Health together.