In a previous post I gave you updates about hormones, the heart, and HPV. Here is the link-
In this post I'll review some new drugs that treat conditions exclusive to or common in women.
I'm illustrating this post with covers of books written by women; I have reviewed all of these books on my blog, so I'll include those links also. Please note these are affiliate links, so if you do happen to use them for a purchase you will help me fund this blog.
Relieving the pain of endometriosis
Women with endometriosis suffer infertility, excessive bleeding, painful periods and pelvic pain unrelated to periods. In endometriosis, uterine tissue grows outside the uterus. It can be difficult to diagnose, requiring invasive procedures to discover. Treatment depends on the goal, whether pregnancy, pain relief, or both. Short of surgery, hormonal therapy has been the mainstay of treatment.
A new hormonal drug released last year, elagolix, brand name Orilissa, is the first of its kind specifically developed and approved to treat "moderate to severe" endometriosis pain. It does not help with infertility. AbbVie, the pharmaceutical company which developed the drug, has priced it at $844 per month, or about $10000 per year, retail.( per Reuters report) Patients may pay less depending on insurance.
Stop bleeding fibroids
Researchers are studying elagolix and another hormonal drug ulipristal for treating uterine fibroids. Fibroids are growths within the uterine that can cause pain and excessive bleeding. Initial trials show both of these drugs can significantly decrease bleeding and pain. However, neither is currently FDA approved for treating fibroid.
Easing dyspareunia
After menopause many women develop atrophy of the vagina, making it thin, dry, and easily irritated, leading to painful sex, or dyspareunia. A new intravaginal medication, prasterone,brand name Intrarosa, can help relieve the discomfort. Studies show it may also help improve sexual desire and arousal, but it is not labeled for this.
Manufactured by AMAG Pharmaceuticals, it is for "moderate to severe" symptoms. Also known as DHEA, it is a steroid that transforms into estrogen in the vagina ,administered as a once daily vaginal insert at bedtime, applied with an applicator. According to goodrx.com,a 30 day supply costs about $213.
DHEA can be purchased as an over-the-counter, non-regulated product, whose effectiveness and safety are unknown. A one-month supply of 50 mg tablets may cost $5.
Other options for treating vaginal atrophy symptoms are oral or vaginal estrogen and/or vaginal lubricants.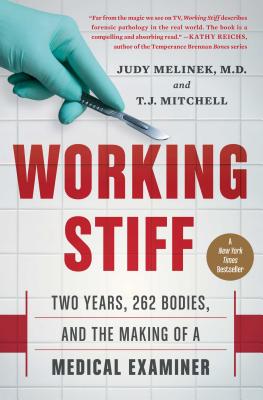 Prevention of migraine pain and disability
Migraine, although not exclusive to women,occurs much more frequently in them than men. For infrequent headaches,non opiate pain relievers are effective and recommended. But for severe, frequent, or persistent symptoms prevention is recommended to improve quality of life. Several oral meds are effective but two new injectable drugs show promise.
Botox, onabotulinumtoxin A, has been FDA approved for treating chronic migraine, meaning patients with frequent headaches and other migraine symptoms for at least 3 months.
Yes the same drug used to treat wrinkles,Botox, can prevent migraine
Manufactured by Allergan, a vial containing 200 units costs $1452, per goodrx.com. For migraine, the drug is injected in the upper facial muscles by a physician specifically trained in its use.
Another novel therapy uses the immune system to fight migraine. Monoclonal antibodies bind to a calcitonin gene-related peptide receptor which is responsible for transmitting migraine pain. The antibodies are produced in a laboratory but work like antibodies naturally produced by the body. They are being used to treat cancers and some forms of arthritis.
Three of these drugs are available
Erenumab-brand
Fremanezumab-Ajoovy
Galcanezumab-Emgality
They are administered as subcutaneous injections (under the skin) monthly. According to a Medscape, average cost is $600 per month.
You may want to review my previous post about non-drug ways to manage migraine.
Preventing cervical cancer with the HPV vaccine
I mentioned this in my previous post about women's health but it fits here also.
Infection with the HPV, human papillomavirus, causes genital warts and changes in the cervix called CIN which can lead to cervical cancer.
According to a review of clinical trials by Cochran, vaccination against this virus effectively prevents infection and thus fewer cases of CIN. Since a significant percentage of CIN progresses to cancer, we can expect fewer women will develop invasive cervical cancer, the 4th most common cancer in women worldwide.
The vaccine, Gardasail 9, originally approved for use in females ages 9 to 26 years,received FDA approval for use up to age 45 years.
Stopping shingles with the zoster vaccine
And speaking of vaccines, a new zoster (shingles) vaccine, Shingrix, prevents the painful rash much more effectively than the original vaccine Zostavax. It ranges in effectiveness from 91% to 97% at preventing shingles, depending on age. The first vaccine was 51% effective.
Zoster is a reactivation of the varicella virus that causes chickenpox. It causes a painful rash known as shingles;the pain may continue after the rash is gone. It can happen at any age, but symptoms tend to be worst in older persons.
exploring the HEART of health through books
Thanks for joining me to review new steps in women's health and review some fine women authors. I hope you will follow the links to my reviews and read some or all of these books. When you do, I would love to know your reaction. I might use your comments in an update.
Dr Aletha
This blog may earn a commission if you use these affiliate links from Barnes & Noble , AvaCare Medical, and Aaptiv.
40% Off Select Collectibles